Who We Support
Rewild the child is a grassroots project supporting young people in Lancashire and the north west, that are living in challenging environments. We support small groups and charities that would not normally be able to access our beautiful countryside.
Our MISSION is to bring nature connection to our next generation, EMPOWER our young people through conservation education and build awareness around CLIMATE change and the impact it has on our health and wellbeing. Our wildflower meadow's are our classroom's, based in The Forest of Bowland which is one of the last remaining outposts of traditional wildflower meadows in England.
Since the 1950's the Forest of Bowland has seen a rapid decline in native meadow plants and pollinators. Wild Flower meadows are CRUCIAL for our eco systems and wildlife. Here we are rewilding and bringing back some of our most endangered native species. When children visit our meadow's they get involved with the conservation project learning about planting, seed collecting, identification, carbon reduction and biodiversity all whilst improving wellbeing, immunity and mental health..
What We Do
Rewild The Child provide bespoke workshops,field trips and residentials within our wildflower meadow community across Bowland with over 60 meadows to visit, the field trips bring great creative learning opportunities for our next generation.
We explore the medicinal benefits of local plants and species, explore traditional crafts and heritage and when you spend time with us, we encourage you to enjoy being creative, movement and most of all the freedom to be wild .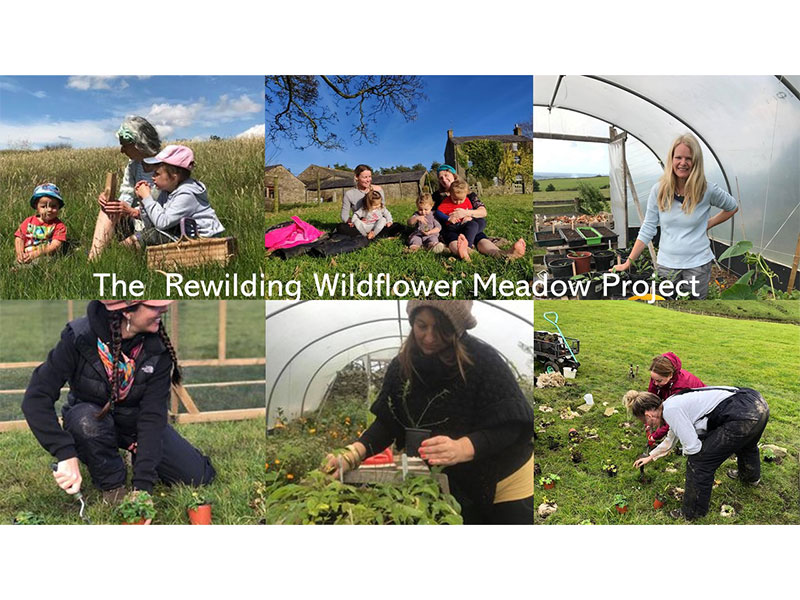 Supporters
"For the past four years we have been supported by many volunteers and corporate groups. We are supported by The Forest of Bowland Area of Outstanding Natural Beauty (AONB) and Yorkshire Dales Millennium Trust – a partnership that has enabled the restoration of over 300 acres of meadows across the Forest of Bowland through Bowland Hay Time projects.'